What is Experiential Retail?
Have you ever walked into a store, a coffee shop, a fitness facility or restaurant and thought to yourself that it was built just for you? You think about that experience and want to go back to relive it because it didn't just serve a purpose, it made your (not to be dramatic) soul feel fulfilled in that instant. Moreover, it wasn't a one-off! You can expect that same warm, fuzzy feeling virtually every time you go back. That is the beauty of experiential retail.
Experiential retail is a retail concept that puts value on the customer experience and utilizes that experience to wield as the differentiator. For many companies, the experience is the main thing that keeps customers coming back and spending their hard-earned dollars with them.
Let's Think of a Scenario
When you walk into Starbucks, you're experiencing something very consistent but very unique to the Starbucks brand. When you go into Starbucks and pick up your drink, you are stimulating every single one of your senses. You smell the aroma of the coffee, which even if you're not a coffee drinker, you have to admit that it's quite pleasant. You see the environment with its warm wood accents and a relaxing interior. You hear the barista say your name, making the experience personal to you. You feel the warmth of the cup in your hand and the excitement builds because you know that heat is proof that you're about to get your daily fix. Lastly, you taste the richness of the coffee.
Now think about when your coworker does an afternoon coffee run and picks up your beverage. It tastes exactly as you expected, and yet, for some reason, it's not quite as satisfying. Why? You missed out on the experience! Because you realize that full, sensational experience wasn't able to be duplicated outside of the coffee shop, you have to go to a Starbucks to be able to replicate that experience you enjoyed so much. Whether we are talking coffee or anything else really. The defining factor of experiential retail is the experience. If you can't replicate it, you've got a winning concept.
Owning a Piece of the Experience
Has Starbucks made you so loyal that you're looking to open one of too?
You're out of luck! Starbucks does not franchise its concept so you would never be the true owner. If you thought every chain was a franchise, think again. Starbucks falls into the corporate retail group space.
What's the Difference Between a Franchise and a Corporate Retail Group?
While both franchises and corporate retail groups are business-to-consumer providers and may be multi-unit concepts, there is one differentiator between them, capital. If the concept was funded with money from the corporate brand it's a corporate retail group. If the concept is funded by individuals who will pay a licensing fee and royalties to use the brand, it's a franchise.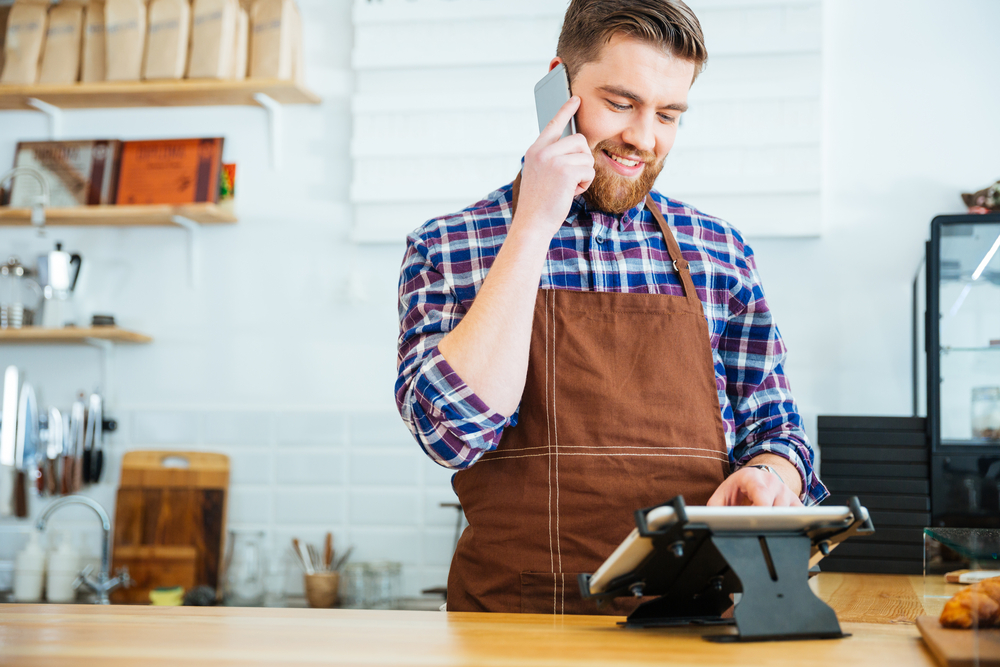 What's a Corporate Retail Group?
Corporate retail groups are experienced-based concepts that are funded by the initial brand rather than licensed out to franchisees. From a blind eye, most consumers would struggle to tell the difference between a franchise and a corporate retail group because the only real difference is whether the owner licenses out the rights to the brand or not. For a corporate retail group, there might be dozens or hundreds of locations nationally, but the quantity of units doesn't necessarily mean it's a franchise.
What's a Franchise?
A franchise is a proven and repeatable concept that can be licensed out to franchisees who want to manage that exact concept in their local market. Brands will franchise their concept if they want to expand but don't have the means to tackle the growth on their own.
To make sure all concepts provide the same customer experience, there are rules put in place by the brand. For example, some concepts may have very strict criteria on how the interior of the space needs to look, how close the concept is to a major intersection, how much foot traffic is in the area, etc. All of these concerns are something that is managed and discussed before the franchise can look at commercial real estate properties to house their franchisee. In some cases, the franchise will handle the commercial real estate process and allow its franchisee an opportunity to select a location from their designated list. In other cases, that process is completely flipped and the franchisee is responsible for finding commercial real estate that fit's the brand's requirements.
Jumping into a commercial lease or even navigating to the starting line can be confusing and scary if it's your first time managing the process. If you're looking for some guidance and support, F.R.E.D. (Franchise Real Estate Department) can help—and at no cost to you as the franchisee or franchisor.