2020 has been a year of strife for many; a year we just can't wait to end. If 2020 has taught us anything though, it's that the way you do business mean everything. Businesses today are forced to be more selective with their financial decisions, meaning aggressive hard sales, lack of transparency, and a greedy mindset are not going to seal the deal, let alone create loyalty among your customer base. Even in this pandemic-driven economy, you don't have to be ruthless to win—and we're living proof.
Keyser is based on a selfless service strategy. We serve first, fully, selflessly, and completely. We've spent the last year helping tenants navigate their commercial real estate in these uncertain times. And while it may seem like there's a lack of strategy behind our service, that we're doing it solely because of our "good hearts", that couldn't be further from the truth (I would like to think our good hearts do play a role though).
Through service, we're affecting 3 key elements to long term success—reputation, recruiting, and referrals. Here's the good news, selfless service as a business strategy is not exclusive to Keyser. You too can find success through service. In fact, Jonathan believes that regardless of industry, every leader has the opportunity to run their business ethically and provide an unparalleled customer experience through selfless service. He believes in this methodology so much that he wrote the book You Don't Have to Be Ruthless to Win as a guide to business leaders who want to apply the same strategy to their own businesses. If you're interested, you can grab your copy HERE
Being a member of the Keyser team myself, I have been affected first-hand by the selfless service strategy and am blessed to be able to learn from such a kind and inspiring leader. In celebration of the end of this year (feels like a decade, right?) Here are my 4 favorite tips I've learned from Jonathan in 2020:

1. Establish a daily routine.

Never underestimate the power of routine. In 2020, finding balance and comfort in a time where change is inevitable, yet unexpected, is a challenge of its own. Discipline with personal routine can become a shield to protect your mental health.


"Having a daily routine is very useful. As part of that routine, taking time for meditation, exercise and reading good books helps greatly. Turning off the news, taking time to be outside and staying connected via phone calls and FaceTime with friends and family during this time also helps a lot. Unplugging from work and taking one day a week off from technology is useful as well." – Jonathan Keyser, Keyser

Read the full article from the Business Journals
2. Coachability is everything.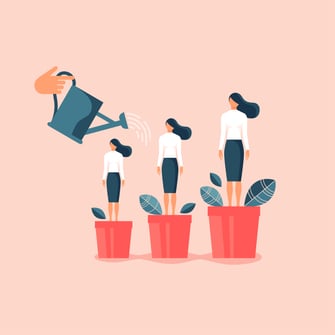 No matter where you are in your career, your experience, or who surrounds you, coachability is everything. Put your ego aside; you always have something to learn from the person next to you.
"Coachability is the willingness, as a leader, to humbly admit you don't have it all figured out and to solicit input from those around you on how you can improve and what the organization can be doing better. Most leaders are too insecure, arrogant — or both — to do this, which is why we have such a leadership void in business right now." – Jonathan Keyser, Keyser
Read the full article from the Business Journals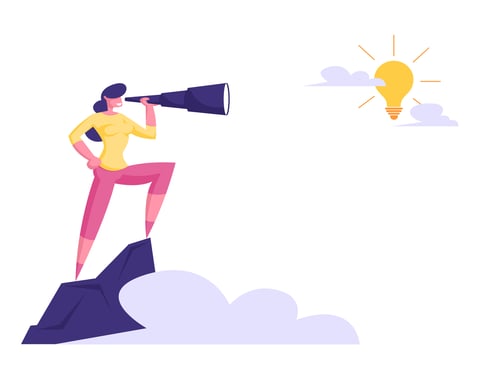 3. Aim to go above
and beyond.
There is almost always a competitor in your space that sells or does exactly what you do. What is the one thing that not just retains clients, but encourages them to invite others to join your community? If you can't find a winning differentiator in your product of service, make the experience memorable and exceed expectations. This all comes down to your willingness to outwork the competition. Are you up for the challenge?
"Relationships are everything and are built in trust. Demonstrating that you are constantly putting the needs of your clients first in situations where it matters will engender more and more trust with your clients. Being authentic when you don't have the answer makes a huge difference as well. Ultimately it is simple. Consistently go above and beyond and deliver world-class service." – Jonathan Keyser, Keyser
Read the full article from the Business Journals
4. Stop expecting instant gratification
I, like many in my millennial generation, are guilty of this—we've all become accustomed to instant gratification. And for some, it's the goal to get noticed for your good deeds, your achievements, and especially your good hair day.
In all seriousness though, when implementing a selfless service strategy into your business, you can't expect instant gratification. For a generation raised on likes and followers, that goes against every learned experience, making it even more uncomfortable to try this new strategy. It takes a long time to reap the fruits from the seeds you've sown. I won't be the first to tell you though, the fruits of your labor are well worth the wait.
"Investing in serving others isn't an instant-gratification play. You often have to plant the seed years before you see any fruit. Don't expect to immediately see people sending you referrals or giving you their business; that's defaulting to a transactional point of view. Focus on the relationships themselves, as well as what you can offer others. Don't keep track of what you do for others or expect credit. This is about them, not you."
—Jonathan Keyser, Keyser
Read the full article on Forbes
I've been with Keyser for just under 2 years now and I still feel like I am learning and growing with the help of the amazing leadership here. We have a culture that is unlike any that I've ever experienced or have been a part of.
2021 is a new year and a new opportunity for new opportunities. If you're looking for a company who puts value in personal growth, encourages bold action, lives by the statement "it's not about me", and works hard to be a selfless, disruptive force in a traditionally cut-throat industry, we've been looking for you. Apply to join our team.
We can't wait to meet you.