Just because you're out of the office, doesn't mean your to-do list disappeared—likely if you had to lay off employees because of COVID-19, you have even more responsibility on your shoulders today. Now that you and your team are finally getting ready to re-enter the work environment, the last thing you want to (but need to) think about is putting in place work safety measures within your commercial real estate or office environment.
While there's no shortage of resources out to help you plan, busy entrepreneurs like yourself need to spend their time wisely, which is why we've completed the research for you! These recommendations, when paired with the Downloadable Return to the Workplace Checklist, are designed to help answer the question of what to do before and after you open your doors to any customers or staff.
Find all "Touchpoints" In your Building



Touchpoints are places that people go into the most and touch frequently. They can be doorknobs, break room handles, seating areas, or office rooms. Keeping these places clean will demonstrate to your customers and employees that they are being taken care of.
How Do I Do This? Walk through your building and identify where the high-traffic touch points are. Once listed connect with your cleanliness contact to make sure those places get cleaned hourly while employees are in the office.
Similar to fast food restaurant restrooms, you can hang a daily timesheet to show when members have cleaned the designated areas, which will help you confirm that cleanliness protocols are being met.
Provide Masks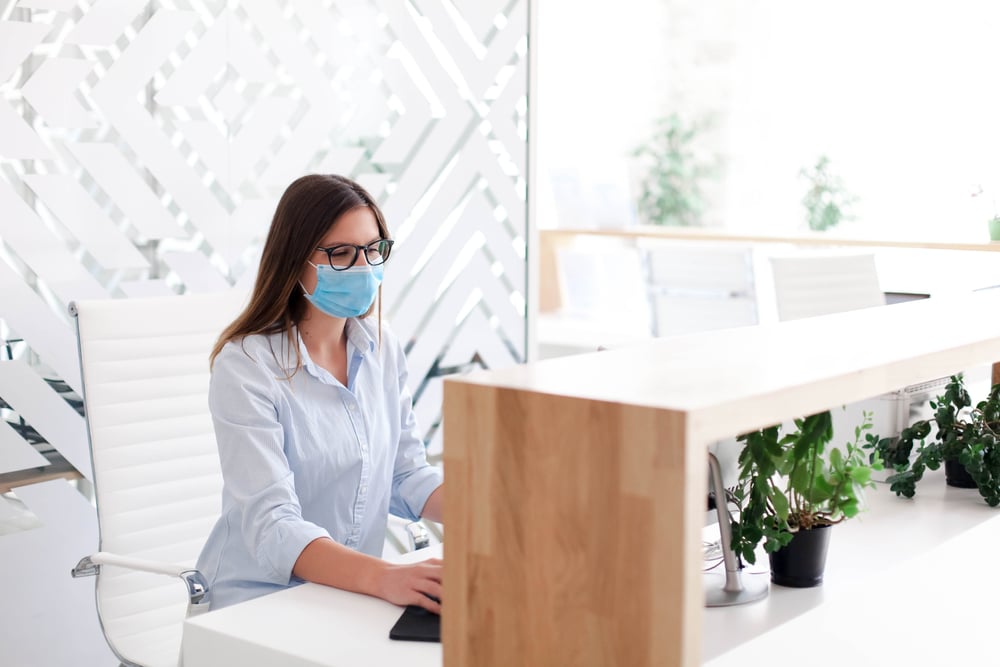 By providing masks to your employees, you guarantee that they have the necessary tools needed to stay safe. Making sure no one is left out and everyone is protected, lessens the risk of an on-site liability. Not only that, when you invest in the health and wellbeing of your employees you show that you care about their safety. This can have a significant impact on morale and motivation as you move forward.
How Do I Do This? Purchase masks from a bulk retailer. There are two types of masks, there is a recyclable mask and there is a reusable mask. Consider which would be the best investment for your team, your work environment, and your budget.
| | | | |
| --- | --- | --- | --- |
| Mask Type | Price | Link | |
| Disposable Face Mask | 50 Pack $23.99 | | Use Once |
| Washable Mask with Filter | Starting at $8.00 | | Reuse for Every Wash |
| Make Your Own | $3.99 - $10.99 | | Reuse for Every Wash |
Sanitizing Stations
Create easily accessible sanitizing stations in every room in your office. The best way to prevent the spread is to wash your hands for 20 seconds with soap and warm water. In locations where it's not feasible to wash your hands, hand sanitizer should be provided. The CDC recommends the use of an alcohol-based hand sanitizer that contains at least 60% ethanol.
How Do I Do This? The first step would be to find the places in your office to set up a sanitizing station. The first one should be in the entryway of your building. Set up a table, gloves, hand sanitizer, and facemasks. Based on your response to the virus, it may be a good idea to have a project manager or an architect to help you determine the flow of your office, a new socially distanced layout, and appropriate designations for the sanitizing stations.
EOD Protocol
Before leaving the office, sanitize your workplace. Additionally, make sure all your employees sanitize their stations before leaving. This will require compliance on an individual level. Ensure that your employees feel as though they are part of a community of well-being and that by taking care of themselves, they are taking care of their neighbor.
How Do I Do This?
Provide cleaning spray and disinfecting wipes for employee convenience. The more convenient you make this process, the more likely you will have compliance.
We Are All in This Together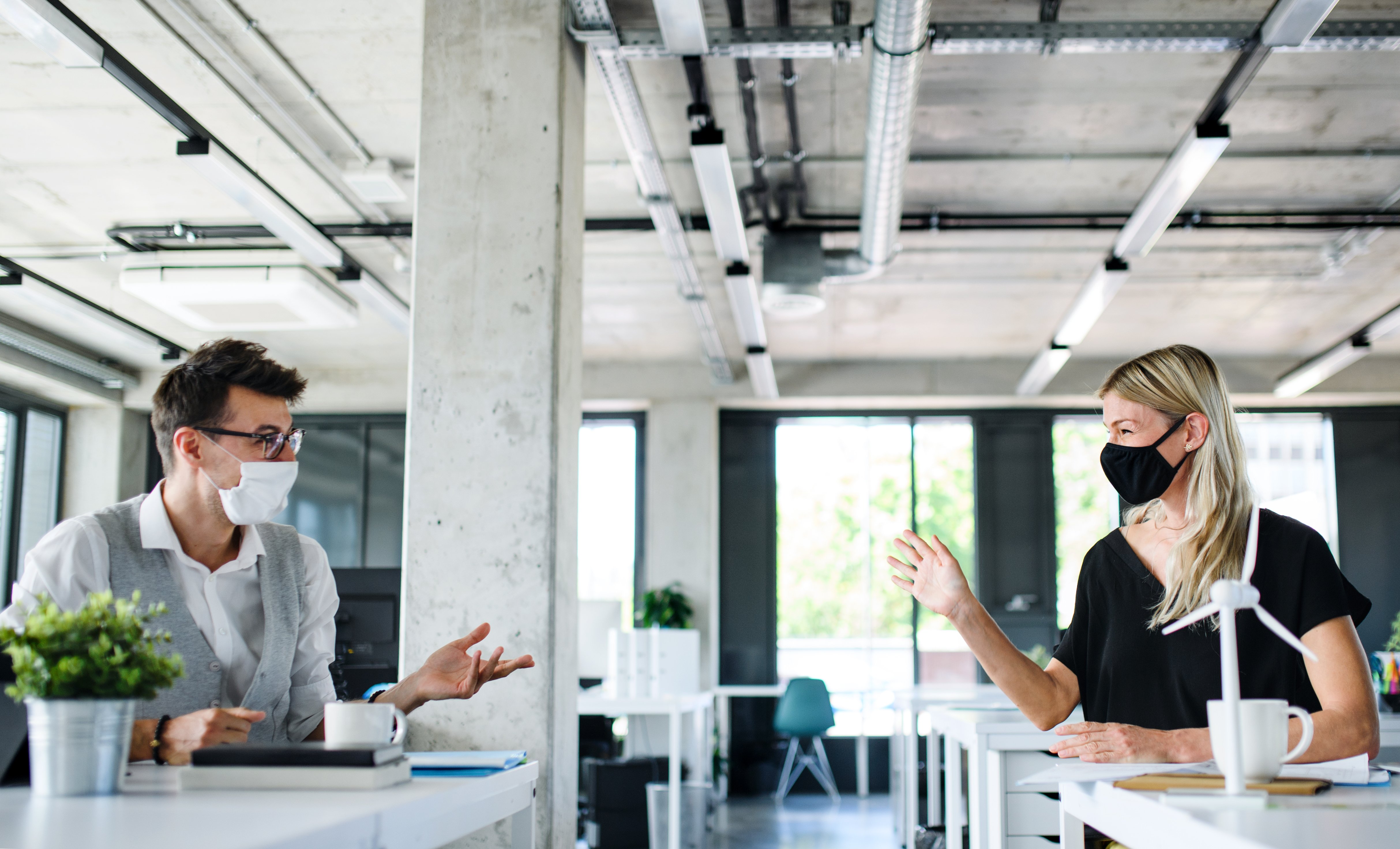 Things will be different; We can only adapt to our surroundings. Providing the right processes and procedures in your office will help your employees cope with the drastic change in our world today.
To understand how to prepare your office for your return to the workplace and how to respond if your employee is diagnosed with COVID-19, download the free Return to the Workplace Checklist.